Humanities

- continued research on provinces and territories. Their presentations start Monday and if they are not complete, they could be working on them over the weekend. That said, sufficient time was provided in class this week. Also, students did a creative writing exercise through a prompt.

Math

Two check-ins were taken this week (place value) and results will be posted on FreshGrade. If you haven't had the chance to log in with your parent account, please do so as we have been using the platform to submit and evaluate students' work. Parent invites to student accounts were sent out via email weeks ago. Check your junk mail folder just in case.

Science

Students completed their work on adaptations of wetland organisms. We will do a gallery walk to showcase the different adaptations of organisms that live in wetlands. Finished copy were submitted on FreshGrade.

Looking ahead: food chains and food webs

Ralph Klein Park Trip

We will be going to Ralph Klein Park on Tuesday for the whole day. Students need to be bring: a bagged lunch, snacks, and water bottle along with emergency medications like an epi-pen and puffer. Students will be spending the day outside and should be dressed for the weather conditions of the day. Please check the forecast.

Lastly, we are still looking for parent volunteers to join us for the whole day. Please contact Mr. Sonico if you have an updated clearance and volunteer forms with the office.Terry Fox Donations

Connect Charter School participated in the

Terry

Fox

Run

on Friday, September 29th. The

run

will take place in North Glenmore Park beginning near the Weaselhead Parking Lot (west end) with the turnaround at the Calgary Canoe Club. Grades 4-6 will be

running

in the morning (departing the school at 9:15am and returning by lunch) and Grades 7-9 in the afternoon (departing the school at 12:45pm and returning by the end of the day).

If you wish to donate to the

Terry

Fox

Foundation, visit this link:

http://bit.ly/2xiw9vg

. You can search for Connect Charter School and make a donation on behalf of your child. Please feel free to forward the link to friends and family.
Powered by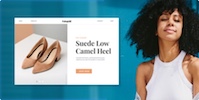 Create your own unique website with customizable templates.