Math
- Representing big numbers (in the thousands) using models (Number Pieces app) assignment on FreshGrade; due Friday.
- Reading and writing big numbers completed; discussed different periods
Looking ahead: brief intro into decimal places

Science
- Field trip to the Weaselhead; thanks to our parent volunteers (it turned out to be a lovely day for a walk - not too hot, not too cold)
- Discussion of biotic and abiotic factors in the Weaselhead
- Jigsaw activity of the different type of wetlands (on FreshGrade; due Friday)

Humanities
This past week we finished up working with our mapping of hurricanes.
We have started working on research of the provinces and territories as we begin to explore Canada and its geography.
Each group of 2 or 3 students will be doing in-depth research on their chosen area and then making a presentation to the class by the end of next week.

We will also be reviewing strategies for reading comprehension.

EXPO
- 5.1 will be going to Camp Sweet on Monday and stay there until Wednesday afternoon. Please be prompt to drop off your child on Monday (departure 9 am); and pick up on Wednesday (arrival 3 pm) at Connect.
- Look over the packing list and ensure that your child has all the items. See attachment for reference. NOTE: WHITE T-SHIRTS ARE NOT REQUIRED as stated. Apologies.
- 5.1 and 5.2's next field trip: Ralph Klein Park (full day); Oct. 3rd Tuesday; seeking volunteers.
- 5.2 will have regular class all week including math, science, and humanities.
Powered by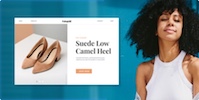 Create your own unique website with customizable templates.