Math
This short week in math we continued to work through division. Our goal is to be able to divide 3 digit numbers by a 1 digit number. The students are able to use any strategy they would like, as long as they are able to get the answer. Over the past little while we have been working on dividing numbers by 10 and 5 to help the students understand the relationship between the dividend, divisor and the quotient. Today we had a check in on dividing numbers by 5 and 10.

Science
We continued to talk about electricity this week and the students have started to think more about what their Ember electricity projects will be. We talked about how electricity is measured in kilowatt hours in our homes. If you have an electricity meter on the side of your home, a great long weekend activity would be having your child read the meter. Today we started to look at electromagnets, the students were given a copper wire, battery and nail and had to figure out how they could create a magnet that would pick up a paper clip. We are going to continue to explore this next week and are hoping none of the students Google the answer to find out how or why it works.

Humanities
Students participated in small group discussions on the City of Ember novel study for chapters 5-8. Each student shared their role, and engaged in discussing the events of the book and making predictions. Students also started a new reading comprehension booklet about dropping populations of wildlife. They are continuing to work on their National Parks research and most students have begun their posters.

Reminders
Please remember to send a large lunch with plenty of healthy snacks to school with your child. We have noticed many
students are eating their lunch earlier in the day and do not have enough food to last them.

Health
We have started exploring volunteering with the grade 5 students. We are going to have a food drive that will end on February 25th, representatives from the food bank will come in to present and collect any donations we have. See attachment for more info.
Powered by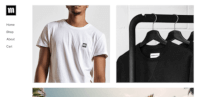 Create your own unique website with customizable templates.