Humanities We continued viewing the videos of the history of Canada. We have just finished videos to the end of WWI, and I believe it has given students a very clear picture of Canada's involvement in the war and the value of our troops, particularly in the Battle of Vimy Ridge.
We have been doing more work in self and peer editing with a view to clearer writing and the value of editing or having someone else edit your work. Please try to have your child read out to you at home. By next week we should be done the reading of Fish in a Tree, so please discuss this with your child.

Math Went over how to multiply multi-digit numbers visually and symbolically by using an array. We will continue to work on using these strategies and others so students begin to master how to multiply multi-digit numbers. Please reinforce these strategies by getting students to practice them at home (double digit by double digit, e.g. 34 x 14). You don't need to know how to do the methods but you could encourage your child to explain it to you. Your child should be adept in using them but you may use the traditional algorithm as a check for their work (or a calculator).
Looking ahead: More work with strategies for multiplication and mental math interviews (students should be able to multiply at least a double-digit by a single-digit number mentally, thus mastery of times table is a pre-requisite)

Science We began our study of weather by looking at student ideas of what constitutes weather. We also talked about other ideas that they had that didn't relate to weather, such as tsunamis, earthquakes, and volcanos. We then identified weather phenomena that can be measured (temperature, humidity, pressure, precipitation, and wind speed). For each phenomenon, students researched on their definition, units of measurement, and devices used to measure them.
Looking ahead: Using second-hand data to keep track of weather phenomena (for about a week) and building our own weather instruments

Report Cards Report cards will be sent home on Monday. Student-led conferences will be Thursday (4-8 pm) and Friday (8 am-1 pm). Scheduling procedures and times will be emailed next week by the office. Please check your emails regularly for that message. Home conferencing is also possible if the dates/times are not convenient for you and/or availability of time slots are limited.

Powered by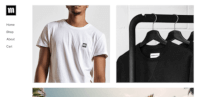 Create your own unique website with customizable templates.