Math

- representing 10 000 using unit squares (model)

- reading and writing big numbers (up to millions period)

- looking ahead: more practice reading and writing big numbers and representing numbers using more models

Science

- discussion about biotic and abiotic factors of a wetland

- considered the aboriginal perspective (i.e. having spirit) about these factors and compared two different perspectives

- looking ahead: different types of wetland

Humanities
This last week we have had fun looking at the active hurricanes in the Gulf of Mexico, particularly Irma. This has allowed us to explore the details of some basic mapping skills and is also a way to relate their learning to real life experiences. Many of the students have been actively tracking and recording the location and data of the hurricanes, as well as checking the news about these at home. Much of this has been a chance to relate to PLACE, which will be one of our themes this year.
We also continued on exploring what we knew about Canada and starting to look at some of the information that we will be building upon around the theme of Canada's geography and history.
Next week we will continue to look at Canada's geography and possibly extend our mapping skills, depending on the hurricanes.

Please feel free to use the agenda to send in comments or questions about anything your child is doing in class.

As always, we are available through email to address questions or any concerns you have.

Khan Academy

I've created a

'database'

with curricular outcomes along with links to some practice problems on Khan Academy. These are meant as practice to supplement the work and problem-solving work that we do in the classroom. Unless otherwise indicated or told to students, they are not mandatory.

tinyurl.com/khanrecPictures

Picture orders are due Sept. 15th.

Weaselhead

- field trip to Weaselhead on Tuesday morning. Students bring backpack, snack, water bottle.

- thanks to parents who have signed up to volunteer.

Waterton

​- keeping a close eye on events there. We will keep you updated next week if original plans are kept or changed.

- planned trip: Sep. 18-20 (M-W)

Vaccination

- first round of vaccination for 5.1 and 5.2 is onWednesday periods 1/2, Sept. 13th.

EXPO

- next EXPO week is Oct. 30-Nov. 2

- Ralph Klein Park trip Oct. 3 (all day) email about volunteers and more info forthcoming

HAVE A GREAT WEEKEND!!!
Powered by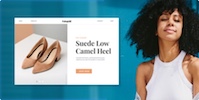 Create your own unique website with customizable templates.