Math5.2

- Place value review and problem-solving questions, explaining thinking/reasoning

Science5.2

- discussing different wetland types; wetland baby animals and their adaptations (Netflix)

5.1

- river study, exploration, looking at invertebrates (wetland that was originally at Camp Sweet dried up, so we used the river for our invert study); taking observations, drawing of organisms.

Humanities

5.2

This last week 5.2 carried on with their research for their selected province or territory. Thursday, 5.1 picked up with this activity upon their return.

The project presentations will begin sometime next week depending on where each class is. Students have been given choice in the format that they will use to present their research. Please take some time to discuss the research and presentations with your child.

5.1

- First nations story-telling, folklore and beading activities

- reflective, descriptive writing, gratitude journals

Electives

Students were given the information and form outlining choices in electives for this first term and it should have come home for review and selection. Choices will be entered electronically on Monday in class. Electives will begin on September 29th.

Electives

Students are signing up for electives on Monday digitally in our classes. It is imperative that you have a conversation with your child about their choices. Our electives run in the afternoon of every Day 5 for 4 periods. Blue electives run for 2 periods; red electives run for 4 periods. When choosing a blue elective (2 periods) as a first choice, their second choice has to be a blue one as well (so that they can signed up for 4 periods).

See attachment for more info...

​

Thank You

A huge thank you goes out to our parent volunteers: Paula Holowach, Rebecca Wood, Brent Raves, Gordon Heron, David Plouffe, Lisa Clark, and Perry Pasloski, who joined us at Camp Sweet. We realize that it wasn't the camp that you initially signed up for, so we are extra grateful for your flexibility and commitment. Our students, your children, seem to have enjoyed it, and we hope that you enjoyed the experience as well.
Powered by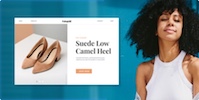 Create your own unique website with customizable templates.