Math

- introduced students to rounding numbers to a specific place.

- I assigned Khan Academy assignments to reinforce these concepts.

-went into estimating distances between two places using non-standard measurements using the Canada C3 map.

- Looking ahead:

Rounding check-in on Thursday this week.

Science

- adaptations of a wetland organism feedback returned

- Several students will need to re-do the assignment as sentences were taken directly from the internet and submitted; or did not meet expectations. I handed out a graphic organizer that students can use to help direct their work. This is due Wednesday.

- worked on food chains and different niches of animals in a wetland;

food chains and food web check-in on Tuesday next week

- Looking ahead: food webs discussions and activities;

field trip to the Inglewood Bird Sanctuary on Wednesday

, forms attached.

Humanities

- we explored the Coast-to-Coast-to-Coast map (C3 map)

- ask your child about geographic regions as per map exploration

- in-class reading and reading comprehension will carry on as usual.
Powered by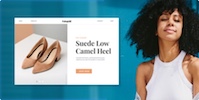 Create your own unique website with customizable templates.