Humanities
We continued reading "The Wild Robot" and are getting more into the names of the wonderful characters that ROZ the robot befriends. We will be doing a creative writing assignment next week that will have students creating their own animal character and unique name. This ties into looking at characters' development and will build on the 4 S's of good writing that we have learned.
The students will be bringing home a completed and marked reading comprehension sheet about the Franklin expedition. Please review this with your child and sign and return it to class. This is a format that the students will be using quite often this year, so I expect the answers to improve as they become more familiar with the format and my expectations of complete reading and correct and thorough answer format.
Math
- rounding rewrite for students who didn't meet expectations on the Rounding Rewrite last week. Results to be posted on FreshG. If your kid has an empty shell that says "Rounding Rewrite" that means they need to rewrite it or have rewritten it.
Looking ahead: Multiplication
Science
- STEAM activity (Science, Technology, Engineering, Art, and Math) related to the Wild Robot - designing and constructing the missing leg for Roz, the robot. Ask your child about the book.
- Food web analysis check-in on Thursday this week. Results and feedback to be posted asap.
Looking ahead: measuring weather phenomena
EXPO
- A huge thank you goes out to our parent volunteers, (Ms. Chris Lockhart, Ms. Tamiko Ohta, Mrs. Melissa Plouffe, Mrs. Stefanie Walker, Ms. Denise Megliola, Mr. Stuart Keen, Ms. Jimmi Duce Ross, and Mrs. Donna McLeod) who bravely joined us on Wednesday for a trip to the Inglewood Bird Sanctuary. It was a cold day but we all enjoyed the field trip, learned much from it, and we too hope that you enjoyed the experience.
Looking ahead: Next EXPO week: Dec. 11-14 with trips to the Weaselhead (Mon), Glenbow Museum/Fort Calgary (Tue), and Masters Gallery (Wed for 5.1; Thu for 5.2) We are going to need a lot of volunteers for those trips. Please let us know if you're interested in any or all of them. We're taking names this early. Contact your child's homeroom teacher to volunteer.
Prodigy Games on iPad
- This game was introduced to kids late this week. Most are enamoured by the 'gamified' version of it. We are using this platform as a supplement to what we do in class and what I assign on Khan; hence, the hierarchy/priority of task being completed goes like this: classroom assignments, Khan assignments, and Prodigy games. They have accounts by logging into their Google accounts; no iPad needed to access - a computer/laptop with a web browser will do.

Powered by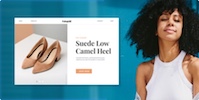 Create your own unique website with customizable templates.