Humanities-

We are carrying on with The Wild Robot novel and are now writing stories as if we were a character interacting with ROZ the robot.

Students have done another reading comprehension booklet that should have come home yesterday for review, corrections and parent signature. As we move further into the year I will continue my focus on careful work and attention to detail. If your student is asking you to sign "20 club" sheets please have them explain to you why they are doing that and how with more careful attention to their work, they will not have those in the future. If you have any questions please email me.

Math

- Place value equivalences were reviewed (e.g. 40 tens = 400 ones) as we introduce multiplication.

- Feedback on Estimation assignment was returned and discussed with students. See FreshGrade.

- Looking ahead: multiplication using the array (x and y axes; length and width models); students need to have their times table (basic facts) memorized. This is something they can do at home daily. They can use the Quizlet app (digital flashcard) to help. They know how to use this app.

Science

- Returned Analyzing Food Webs check-in with feedback; allowed corrections to be done as some predictions were not supported well.

- STEM (Science, Tech, Engineering, Math) activity by building an adaptation that would help Roz (The Wild Robot) become a better parent. Students constructed adaptations and presented them to the class.

EXPO

Next EXPO week: Dec. 11-14 with trips to the Weaselhead (Mon), Glenbow Museum/Fort Calgary (Tue), and Masters Gallery (Wed for 5.1; Thu for 5.2) We are going to need a lot of volunteers for those trips. Please let us know if you're interested in any or all of them. We're taking names this early.

Contact your child's homeroom teacher to volunteer.

Food Bank Donations

We are collecting donations for the Calgary Food Bank. Students will be bringing these donations to their Family Group teachers.

Agenda Use

Please remind your child to bring their agenda to school daily. Although we send weekly updates to you, there are important daily announcements that we need to relay to you, and the agenda is our primary way to do this. It also helps to teach organization skills and accountability. That said, there are students who consistently "forget" their agendas at home; and as a backup plan, they end up writing on pieces of paper that probably don't reach home. Can you please remind them to bring it to school daily? Your support is appreciated.
Powered by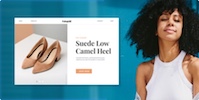 Create your own unique website with customizable templates.